Social media marketing has taken over all the conventional ways that brands used to advertise their services decades ago. Instagram has seen a revolutionary surge in the last few years and we're definitely not surprised. Young adults are absolutely in love with the app and for good reason; it's the perfect place to put your best side forward. And the good news is, individuals aren't the only ones who can do so.
Brands have showcased their services and reached out to their audience in the most creative ways. And if you are planning to use Instagram to bolster restaurant business, you have certainly hit the jackpot considering the nature of the platform.
Let's talk numbers
86% of the top brands have a consistent presence on Instagram. Cap that with a billion active Instagram users on a monthly basis, and you know just where to be to reach out to your audience.
Why use Instagram for your restaurant?
There is no dearth of reasons as to why one can use Instagram to bolster restaurant business. But the ones below are certainly crucial.

1. To build a brand and reputation
For any brand to be successful, there needs to be an awareness about the brand that emphasizes how and why it is different from the rest. Further, maintaining a good rapport with your customers and connecting over topical things also aids in better flourishment of such brand image.
2. To build a loyal customer base
Making a mark is not only reaching out to your audience but also making sure that they are here to stay. By interacting with your audience regularly you can be sure of building a loyal customer base in time.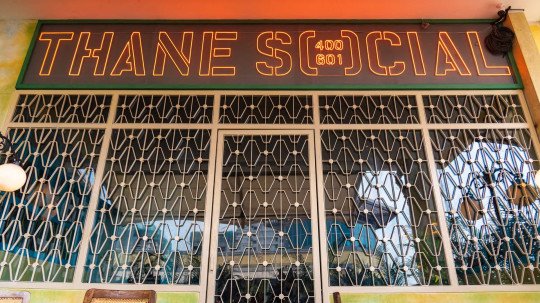 3. To introduce your business to new customers
Instagram is a platform that can be used to target and reach new potential customers as it provides a direct way of staying in touch with them; through their phones. Posting multiple times a day can enable the customers to come across and engage with your brand throughout the day.
How to use Instagram for your Restaurant?
Now that you know the whys, here are the hows!
1. Optimize Profile
Every business account on Instagram needs a compelling introduction. With that, you must place a trackable link on the account to keep a track on the website visits through the app. This helps you to best analyze account activity and successfully use Instagram to bolster your restaurant business.
2. Use professional photography
If there is anything we learnt from Instagram since the time it was launched, it is that Instagram is the perfect virtual picture book. Visually appealing and aesthetic shots are exactly what Instagrammers love about the App.
3. Interact with customers
Interacting and engaging with your audience online can help them build loyalty and provide a personalized experience. Tracking good and bad reviews give better insights into revision of business processes. Reposting such good reviews can fuel brand image and add a human element to your profile.
4. Post steps taken by your restaurant during Covid-19
Whether or not you already have an Instagram presence, this is the perfect opportunity to use this platform and communicate with your audience regarding the rules and regulations put in place to fight the Covid-19 pandemic. This also builds trust and loyalty in new as well as existing customers.
We're hoping that these pointers will give you the additional push and clarity needed to bolster your restaurant business on Instagram
https://inrestoblog.s3.ap-south-1.amazonaws.com/insta+blog.jpg
inrestoblog
https://inrestoblog.s3.ap-south-1.amazonaws.com/inrestoblog.png
inrestoblog
2020-05-18 12:32:56
2020-05-18 12:49:49
How Instagram can Bolster your Restaurant Business