Indian Premier League – is a game that is synonymous with the heartbeat of India. With the commencement of IPL 2020 from September 19th, the nation couldn't wait to escape to the world of celebrations.
IPL is not just a league but a festival that is celebrated across the country with food at the centre stage. It is apparent that foodies will indulge in different kinds of cuisines while enjoying this year's ONLY and most awaited season of cricket. 
How does Dineout perk up the spirit of the nation?
Through its Predict & Win campaign each year –
Diners get great food & win cashback 
Restaurants entertain these crazy cricket fans and keep the food & drinks coming
Here is what Predict & Win is all about: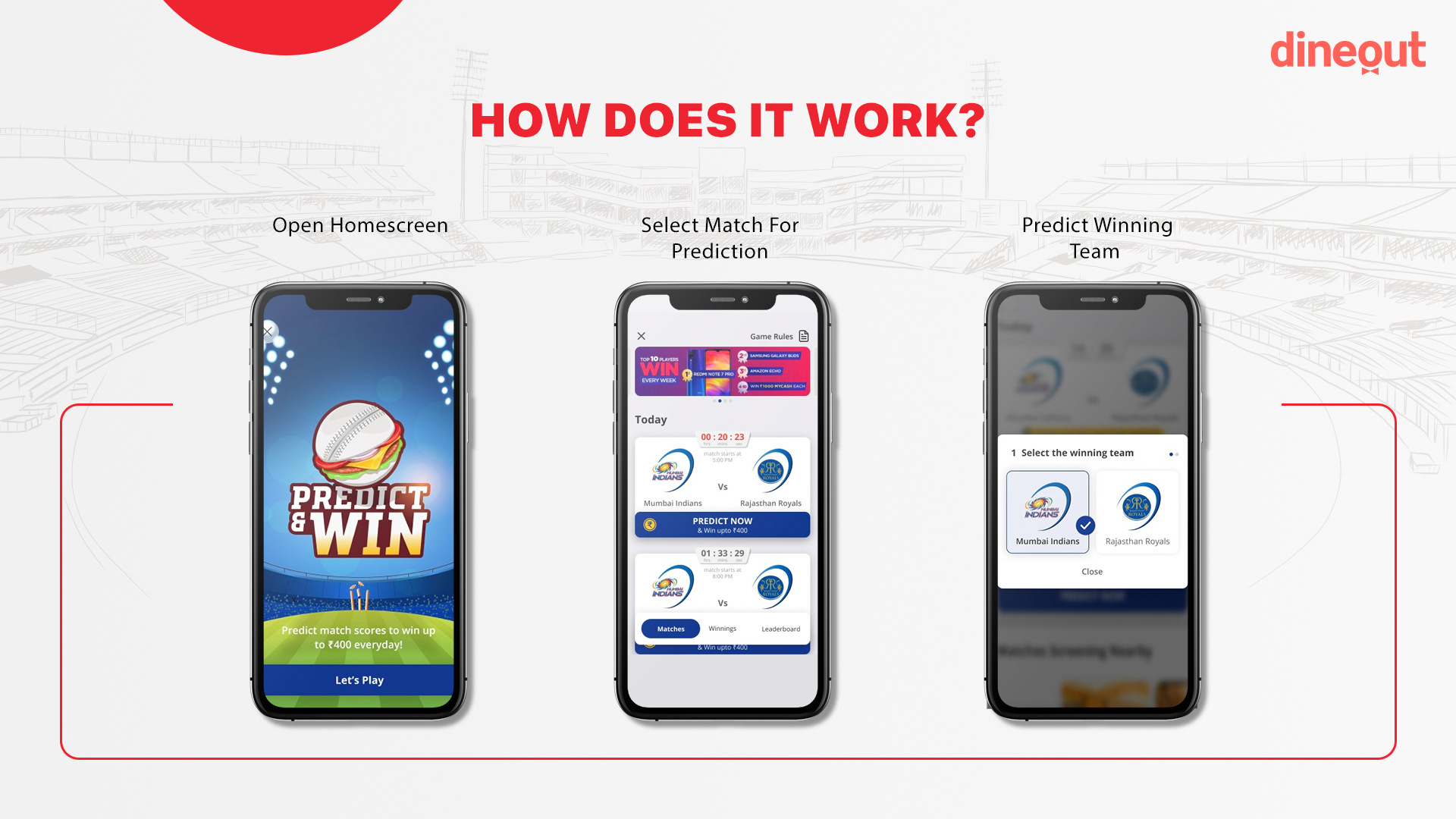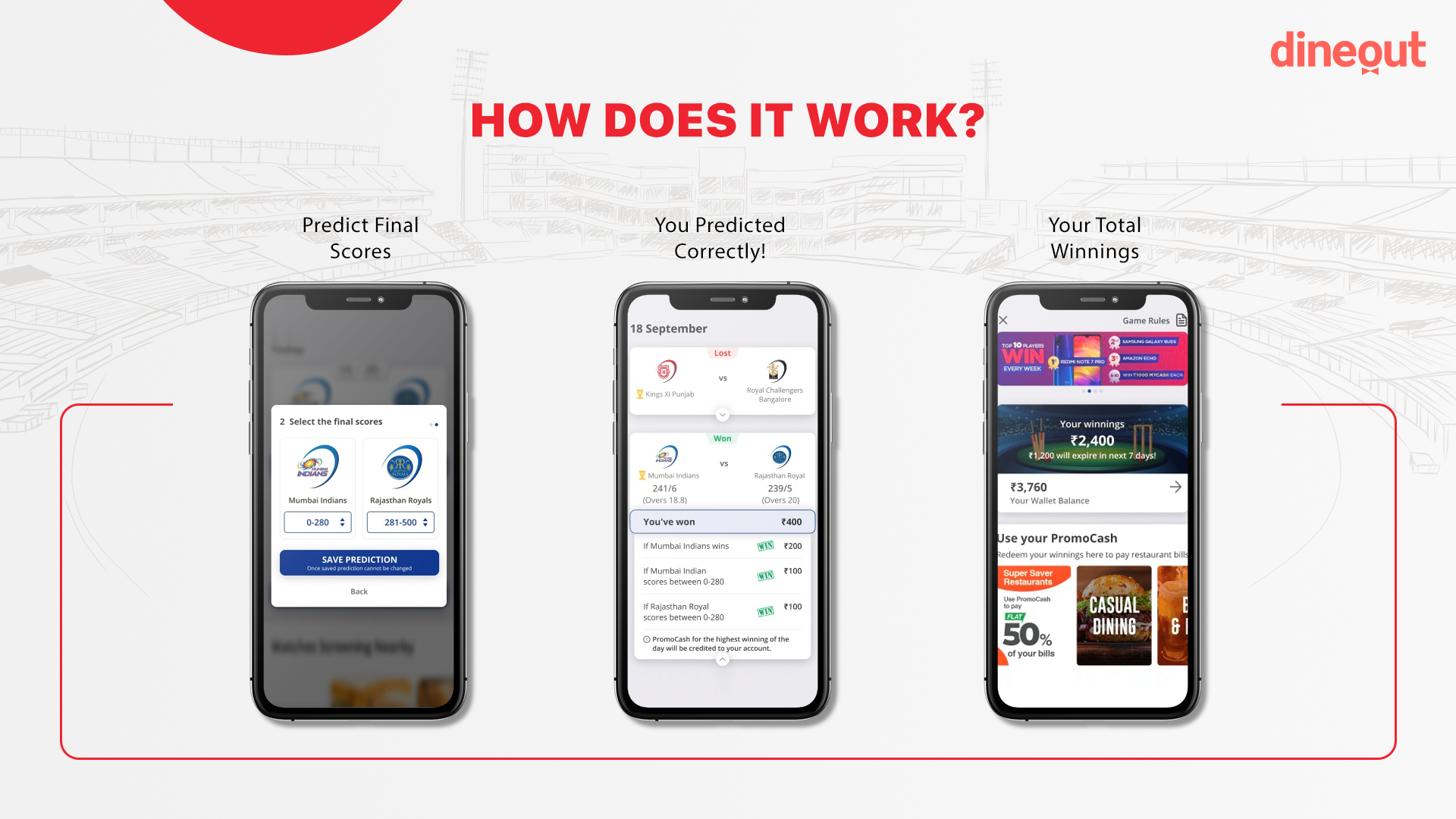 The Winning Streak: Super Saver
IPL is directly proportional to the number of incoming orders which is directly proportional to the revenue of the restaurants. Therefore, it is the right time to be the preferred choice amongst the diners for any restaurateur. 
How does Dineout amplify the sales of a restaurant?
By featuring restaurants in the Super Saver Collection of restaurants on the Dineout App.
Invest only X and get 3X return.  
Here is what Super Saver is all about: