With the entire nation slowly emerging from the devastating second wave, the restaurant industry has been hit in the gut again, and how. With a few strategic business decisions, we fought the first battle and came out victorious. We can do the same again by banking upon our delivery & takeaway channels that provided an alternative to many restaurants before. But solutions like these have always led to an added expense for the business owner. Restaurants should have their order direct delivery model instead of solely resorting to aggregators and paying hefty commissions. 
India's online food delivery market is expected to grow at a 30.55% CAGR based on revenue by 2024. It's a tried and tested method that having an online presence can open the door to new orders. Instead of relying on any third party for their website and social media presence, restaurants can now easily incorporate a 'delivery widget' to save big and generate orders organically. Around 5,000 names in the industry like Byg Brewski, Sidewok India, La Vie Pizzeria, Defence Bakery 1962 are now self-reliant for their delivery services with inresto's online ordering solution.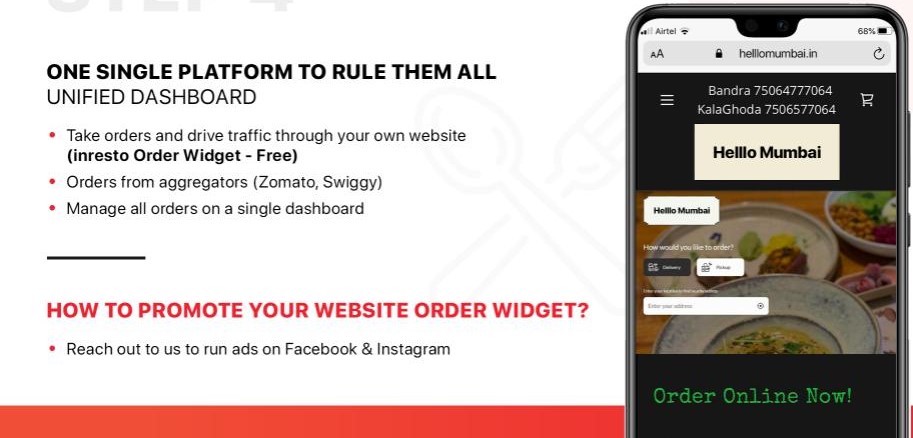 We are now aware of the pressures that restrictions/lockdowns continue to place on the food businesses during the pandemic. Therefore, our goal is to help restaurants facilitate as many orders and with ease. Instead of making a bulky website, inresto has kept the solution to a microsite with a delivery & pickup menu. The same can be easily modified anytime with appealing visuals and smooth UI.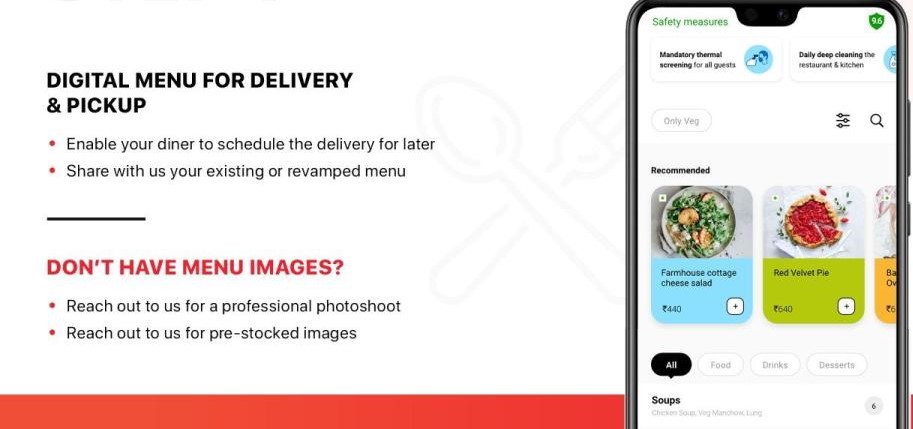 The gap with aggregator models is the ownership of data. During the first phase of lockdown, an average order value for delivery increased by 50% to 60%, as most customers were ordering for their loved ones too. Now, with authorities confirming that the food can never be the source of virus spreading, the numbers are likely to increase this time. As a restaurant, it is important to let the customers know that you are delivering to their doorsteps. SMS, emails, and even social media channels can be effectively utilised to run campaigns & promote delivery services. Correct targeting, delivery timings, offers, menu updates can be easily communicated through the inresto campaign module. 
An evolving business model and the proper guidance can help a restaurant make an easy transition to delivery & marketing solutions. With inresto's online ordering solution, a restaurant can tick off four major steps from their 'How to boost sales in lockdown' checklist:
A digital microsite for delivery & pickup
Receive multi-source orders on the same microsite
Generate orders through SMS, Emails & Whatsapp
Amplify orders through Social Media- Instagram & Facebook
While we are supposed to maintain distance from mostly everything and everyone right now, food is something that has always brought people closer. At inresto by Dineout, we are always at the helm of helping our restaurant partners. Our aim is to help you deliver happiness to your customers while reducing overhead and additional expenses. Reach out to us at contact@inresto.com for any restaurant solution, and we will do our bit to sail through it again together.