A restaurant billing machine is a device that records the day-to-day transactions and evidence of the inflow and outflow of transactions in a restaurant. The device has evolved over time. Technological advancements transformed mere desk drawers to mechanical cash registers in the 20th century. These machines were revolutionized over time with modern-day cash registers that got equipped with barcode scanners, printers, debit and credit card terminals, etc.
But with the advancement in technology and cloud computing in this era, cash registers are now being replaced by a virtual Point of Sale (POS) system. The POS terminals carry out a multitude of activities ranging from scanning barcodes and calculating tax and discounts (like special offers) to recording each and every transaction meticulously and tracking inventory and cash balances. They also perform additional activities like recognizing the cashier from receipts and finding out differential rates for privileged diners.
inresto's end to end restaurant technology product suite also includes an advanced POS technology that performs multiple functions. The use of inresto POS helps a customer to make payments through different payment modes that can only be accessed on the cloud, making it a secure platform.
Evolution of Cash Registers
After 1865, the owner of a saloon bar James Ritty was troubled with the embezzlement of cash by his employees. He, along with Jon Birch, invented the first mechanical cash register. Early cash registers could only perform the function of addition and came with receipts. It was called a register because of the physical drawer that is still used for the storage of cash. After a few years, a paper roll was added for recording transactions, and owners started maintaining receipts for bookkeeping purposes. Modern-day registers are equipped with printers for printing of receipts, kitchen order tickets, and invoices. Nowadays, there is provisioning for debit and credit card facilities too. The advantages of a cash register have been discussed below.
The cost of the asset is low.
The best tool for cash storage and management equipped with security measures.
Speedy exchange of transactions due to the fast calculation process.
A cash register is durable. It can function for more than 10 years.
It helps in maintaining records and printing functions.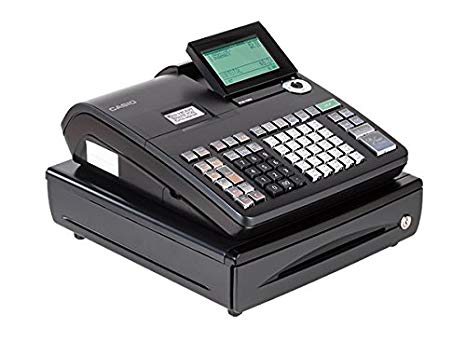 Restaurant POS System
A restaurant POS system is like the new and improved tech gadget in the industry. It is gaining popularity day by day because of its multi-functional features. The age of the internet demands people to be tech-savvy. This state-of-the-art technology is an ultramodern rival to the cash registers. And it has to be said that this is the future of restaurant billing machines.
The intricate POS networks and terminals delve deeper into the nitty-gritty of the business. They are not meant for mere bookkeeping purposes. They are not limited to only recording transactions, but also analyzing them to give valuable inputs regarding the status and health of the business. It maintains a database and evaluates business reports that pinpoint important trends that help in decision-making for the restaurateurs. A POS system eliminates the need for manual cash handling (except for audit purposes). It is pre-loaded with inputs to calculate net amounts based on the current tax system. They are user-friendly and integrate various third-party online aggregator platforms, Customer Relationship Management (CRM) systems, etc.
A prime example would be inresto POS by Dineout, as mentioned above. Through inresto Reserve, a part of inresto technology that is offered by Dineout, you can manage reservations and handle table and queue management better. Inresto POS can be integrated with inresto reserves, inresto feedbacks and loyalty programs with ease. It gathers valuable customer information that will valuably influence your future restaurant decisions. It has an excellent CRM system in place that caters to customers personally by providing thorough attention to each and every client.
The advantages of a restaurant POS system have been discussed below.
The processing time is quicker as manual work is eliminated.
Reduced margin of error.
Grants access to valuable insights about customer choices and preferences.
Integrates CRM system and online order aggregator platforms. It also integrates features such as inventory management, cashback incentives, loyalty programs, etc.
Modern-day payment modes like Paytm, GPay, and PayPal are fused with the POS system. The demand among consumers for these platforms is quite high.
Data can be stored on cloud servers that can be accessed anytime on any device. You can make changes and keep track of performance metrics from any place in the world. That is the magic of a cloud-based system.
Regular software updates keep you in sync with the latest technology.
Data is stored on remote servers. It is safer than local servers. Data is critical in a POS system as it stores a lot of information on clients, analytics, and trade secrets. It must remain secure.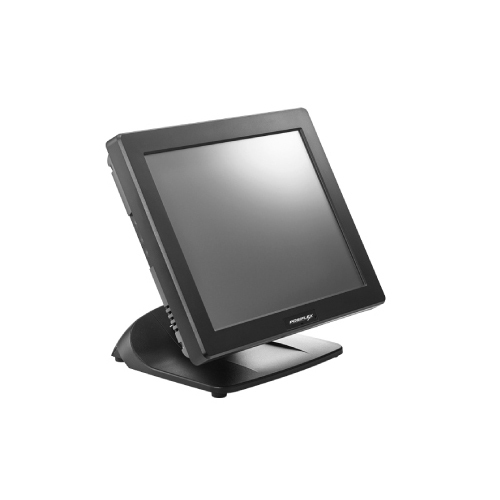 Restaurant POS Systems vs. Cash Registers – A Comparison
Restaurant POS systems are multi-functional, futuristic, and a notch above the traditional cash registers. Although the good old machines served humanity for the entire 20th century, they can be further revolutionized to compete with this avant-garde cloud-based technology. The differences can be listed below, and you can choose for yourself.
Among the multiple functionalities, POS systems have pre-loaded features like inventory management and employee management services. They also come with CRM systems that help keep in check with the pulses of your customers. With such features, you can exercise greater control over your stock (like buffer stock, stock depletion level, etc.) and staff.
The transaction processing time is lower. No manual work is involved in POS technology. For the same reason, the chances of human error are also low. The POS system also comes with a very simple and elementary user interface and user experience design that is very easy to use.
Cash registers in olden days accounted for cash transactions only. They were equipped with credit/debit card terminals toward the end of the 20th century. But in the age of the internet, there are several modes of payment services that are preferred by the customers. These payment modes are easy, super-fast, and entail lesser complications. They can be made through your phone only with a simple touch. Such options like GPay, NFC, Paytm, etc. can only be accessed on a cloud-based POS system.
Since a restaurant POS gives an insight into the customers' psyche, it helps the owner to understand the demand and also the current trends among his diners. Based on such data, the restaurateur can innovate with his menu, promotional methods, and mould his e-newsletters and digital advertisements likewise.
Online orders are easily processed in POS systems compared to a cash register, where manual punching and segmenting make it clumsy and unmanageable. Cash registers cannot accept orders directly like POS systems. The technology is such that multiple orders are automatically sorted in an orderly fashion. It is smooth, simple, and less time-consuming.
Embezzlement of cash was the reason behind the creation of cash registers. Still, pilferage remained an issue that has finally been dealt with this new-age POS system. It records the data of whoever is operating the system, and real-time tracking and analysis allow you to keep a check on everything in detail.
Set-up time is lower in POS systems as they are a plug and play (PnP) device. Traditional cash billing machines entail a lot of manual labour, and the set-up involves many intricacies.
Conclusion
The cash register was a remarkable invention. But the evolution process is also natural. At that point in time, when computers and the internet were not in existence, the cash register was the state-of-the-art technology. It performed additions, printed tickets, and helped maintain books of records.
Cut to the modern age of the internet; the cash register looks terribly outdated. It is immovable, entails manual labour, susceptible to human errors, low security, and orders have to be punched manually. So, processing of orders was a big ask for a cash register.
Cloud computing has provided us with the point of sale systems that boasts of avant-garde technology performing multiple functions, unlike traditional cash registers. Such technology provides real-time data analytics, better security, integration with other neo-modern features and facilities, CRM and employee management insights, business insights, greater control on stock, automated assimilation of multiple orders, and lesser errors due to omission of manual labour.
Such an all-in-one system is being adopted by new and old businesses alike. You have to flow with the tide. Nowadays, the demands of customers are high, and patience is low. You need to upgrade, update, and reinvent at every step to flourish in the restaurant business. The inresto POS will enable you to handle multiple operations at a go. These might be listed as customer and reservation management, queue and table management, reporting and analytics, order aggregation and online ordering of food. The digital age has a lot to offer, and this sophisticated and high-tech POS system represents the very best of it.
https://inrestoblog.s3.ap-south-1.amazonaws.com/Restaurant+Billing+Machine1.jpg
inrestoblog
https://inrestoblog.s3.ap-south-1.amazonaws.com/inrestoblog.png
inrestoblog
2020-06-23 19:02:32
2020-06-23 19:02:32
Restaurant Billing Machine – All-in-one Billing Considerations