"Cloud Kitchen" or "Ghost Kitchen" was inevitable. In this age of consumerism, people prefer everything served onto their platter for instant gratification. With the advent of the internet, there has been a paradigm shift in our lifestyle and choices. People have become overly dependent on the internet.
In recent years, cloud computing has enabled people to access almost everything they need in their lives. Nowadays, people seem to have shied away from the traditional dining out experience. Especially with the onset of the COVID 19 epidemic, the trend has seen a spike. With several modes of entertainment at a finger-click away, the customers prefer to stay at home and enjoy their food.
Cloud Kitchen Concept
Cloud Kitchen acts like a virtual kitchen that has no physical existence for dining but offers the same services as a regular kitchen would do. This service is of massive help especially for the elders and the ones unable to cook in times of such global pandemic like the COVID 19. They can be accessed through the restaurant website or via third-party food delivery applications. People place their food orders over the internet through their choice of the portal and the food is instantly prepared and gets delivered at their doorstep. 
Dineout, India's largest dining out platform, offers a one-stop cloud-based technology system called the inresto Point of Sale (POS) system. The customer books his order using inresto DineIn. He can also place the order through either the restaurant website or through third-party apps. All the orders reflect on the inresto POS. 
Cloud Kitchen Model's Advantages
Even the age-old restaurants are embracing the advantages offered by a Cloud Kitchen these days. It has low start-up costs and requires minimal infrastructure to set it up. No need to worry about sky-high rental payments and the hassles of maintaining a tangible establishment. 
Some of the benefits of a Cloud Kitchen have been jotted down below
Higher Operating Profits
Savings in Capital Expenditure
Quick and Efficient Service through Diversification
Deeper Insights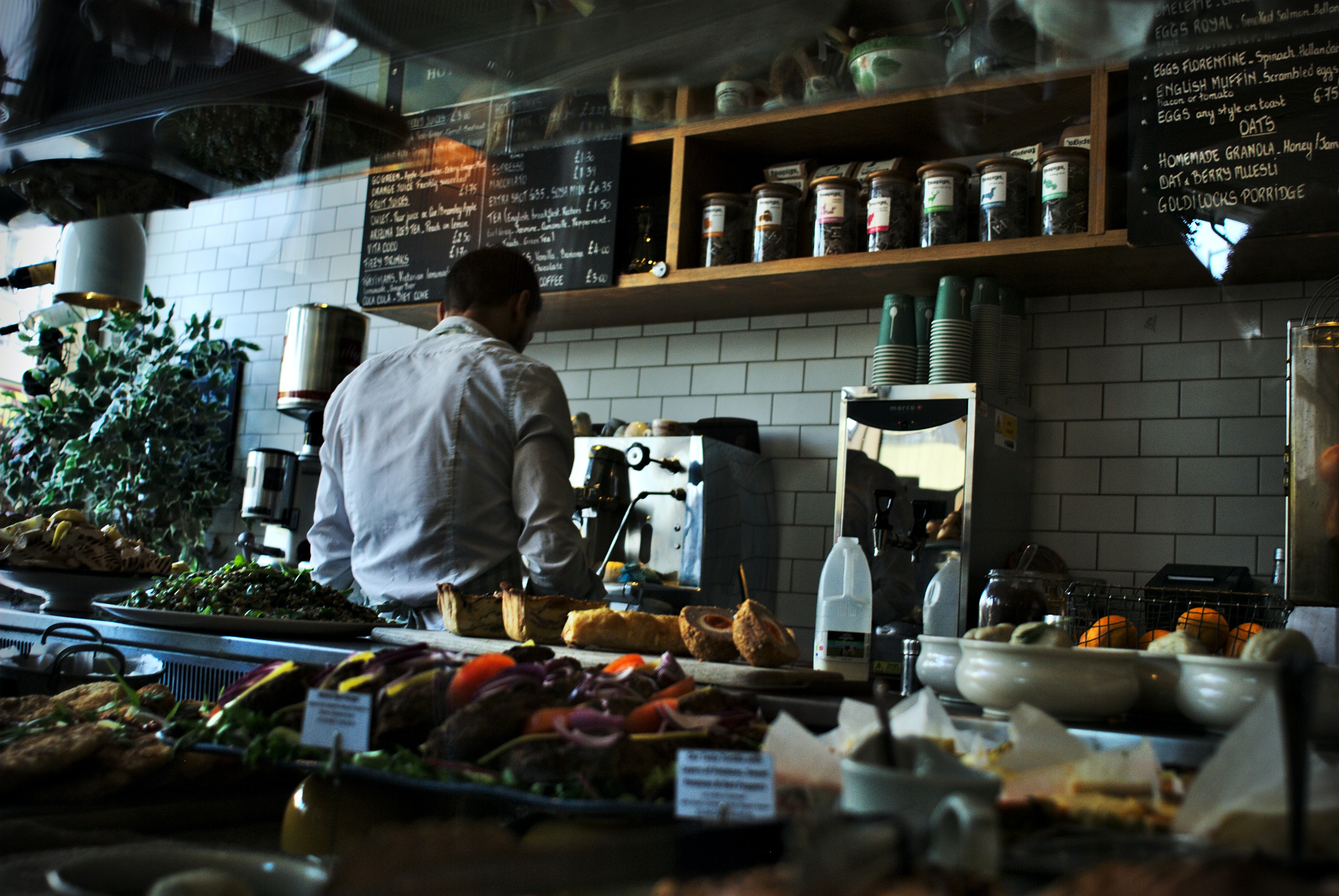 1. Higher Operating Profits
There are a lot of operating costs and overhead expenditures that you will have to bear when you are running a traditional restaurant. These include a truckload of administrative costs like salaries and utilities like water, gas, sewer, electricity services.
In the case of Cloud Kitchen, you just have a small set-up to worry about. While the delivery costs may increase, you will save a massive amount of overhead costs. Such savings will ensure a higher profit margin. 
2. Savings in Capital Expenditure
The land is the only asset that goes through capital appreciation. One of the major headaches in running a full-fledged restaurant anywhere is the exorbitant rental payment that seems to increase exponentially as days go by. A Cloud Kitchen concept saves you the rent as there is no tangible space for dining. You just need to pick a modest space to open a kitchen only. The only thing you need to take care of is that your kitchen is located near to where your target audience is.
3. Quick and Efficient Service through Diversification
One big advantage of such a nouveau concept is that high customer demand can be handled easily. The idea is to open several kitchens spread across multiple locations in the city that could satisfy varied customer demand. You can expand your existing kitchen too using the same equipment and infrastructure. This allows you to cater to diversified taste buds. You can have varied items on the menu of different brands with all of them sharing the same virtual space. Speedy and efficient service will keep your customers satisfied that only bodes well for the business.
4. Deeper Insights 
Through your online ordering system, you will gather valuable information about your customers' choices, preferences, and habits. With the help of the POS technology, you can save data related to such crucial parameters that will determine your future courses of action. Understanding the pulse of your customers can help you tinker with the menu and innovate new ways of attracting new clientele.
5. Flexibility
It's easier to make changes and experiment with the menu when it comes to a Cloud Kitchen. Since the entire menu is always online, you can introduce an item and take it off at your will depending on the demand. Luring the modern-day connoisseurs with experimental fusion food is a great way of gaining popularity and attention. 
Types of Cloud Kitchens (Ghost Kitchens)
Independent Cloud Kitchen Model
Faasos Business Model
Freshmenu Business Model
Swiggy Access Business Model
There are various types of Cloud Kitchens that you can opt for. It depends on your entrepreneurial acumen as to what specific model is best suited to your business. Several types of Cloud Kitchens have been discussed below.
1. Independent Cloud Kitchen Model
The classic model serves one restaurant per kitchen. It has no tangible dining space or seating arrangement. It is the first and foremost online food delivery model that started gaining popularity in the last few years.  
2. Faasos Business Model
In this type of Cloud Kitchen model, multiple brands are offering numerous cuisines spread over several outlets across the city. A lot of research goes into this particular model as the kitchens are opened based on several parameters. The most important parameter is the preference of cuisine among people of a particular neighborhood. The costs are minimized as there is one mother kitchen umbrella with numerous brands under it. Like the previous model, there is no dining space here either. 
3. Freshmenu Business Model
It is a mix of both the afore-mentioned models. There is one kitchen with multiple outlets but used by one brand. There is a shop front with display windows that makes it more interactive for the customers. Additionally, the availability of takeaway options adds to the convenience of the customers. 
4. Swiggy Access Business Model
This particular business model is owned by Swiggy. It is a ghost kitchen that has a space equipped with all the infrastructures. Restaurants can rent the space and take advantage of Swiggy's online delivery platform and promotional schemes. This gives the restaurants a huge exposure and introduces them to a large batch of customers. Swiggy's online ordering platform is featured with numerous advantages including its marketing strategies apart from its delivery fleet. All in all, the restaurant only needs to focus on providing quality food. Swiggy is here to take care of all the other aspects of business making.  
Cost of Setting Up: 
The first thing to note is that unlike traditional restaurants, where you have to keep in mind the décor, the neighbourhood, the ambience, etc., in the case of a Cloud Kitchen, all you need to know is whether your target customer base is located within your estimated radius or not. The determination of radius depends upon you. A kitchen doesn't need a lot of space but rental payments for commercial purposes are a bit higher than in general. The restaurant POS system should be high-tech and in sync with the current technology. The cost of such would be around INR 60,000. 
Compliances to be observed include FSSAI License, Tax Registration License, etc. The cost of such compliances can be expected to be between INR 15,000 to INR 20,000. 
Kitchen assets include crockeries and other items like refrigerators, ovens, etc. You'd need a head chef, a sous chef, and other helpers. It's important to exercise great care while choosing your chefs. The equipment and staff would cost around INR 10-12 lakhs.
For marketing purposes, you'd need to choose the correct platforms that will reach out to customers. There should be a definite strategy in place or else a haphazard approach will never yield good results. Digital advertising is very effective these days and promotional costs for such should be around INR 50,000. Sponsored adverts, paid collaborations with bloggers, and online e-newsletters can cost around INR 2 lakhs.
For Cloud Kitchens, packaging of food is a very powerful tool. Since all the food will be delivered, the packaging is key and must satisfy the customer. Attractive and innovative ways of packaging are always a hit with customers. Different food items require different methods of packaging and prudence should be exercised while deciding so. The cost of packaging can be expected to be around INR 50,000.
Compliances:
There are several compliances for any business. A Cloud Kitchen does have lesser hassles than a full-time restaurant. But still, there are some rules and regulations that need to be fulfilled. You need a Food license provided by the Food Safety and Standard Authority of India (FSSAI), an Eating House License provided by the Licensing Police Commissioner (if there is an eating-house in plans), and a Shop and Establishment License within 30 days of the start of the business. Environmental concerns need to be addressed also by obtaining a Certificate of Environmental Clearance. So, even though it is not as complicated as a traditional restaurant with dining space, a Cloud Kitchen still has to meet all these compliances. 
Read more : inresto's cloud kitchen software here