A typical day in a millennial's life starts with scrolling their Instagram feed, & taking inspiration for everything and anything from breakfast to their mid-night snacks. In a world like this, using Instagram for business is the most important thing you could use to reach out to your audience & drive sales instantly.
Most of the people are guilty of watching their favourite food videos online and ordering the food instantly. Well, Instagram understands its users well & is finally here with 'food order' sticker that enables a diner to order food directly from their favourite restaurant's Instagram page.
A smooth road for your diners to order food and for you to drive up your sales instantly. Here is how you can enable your own restaurant's food orders sticker following these simple steps: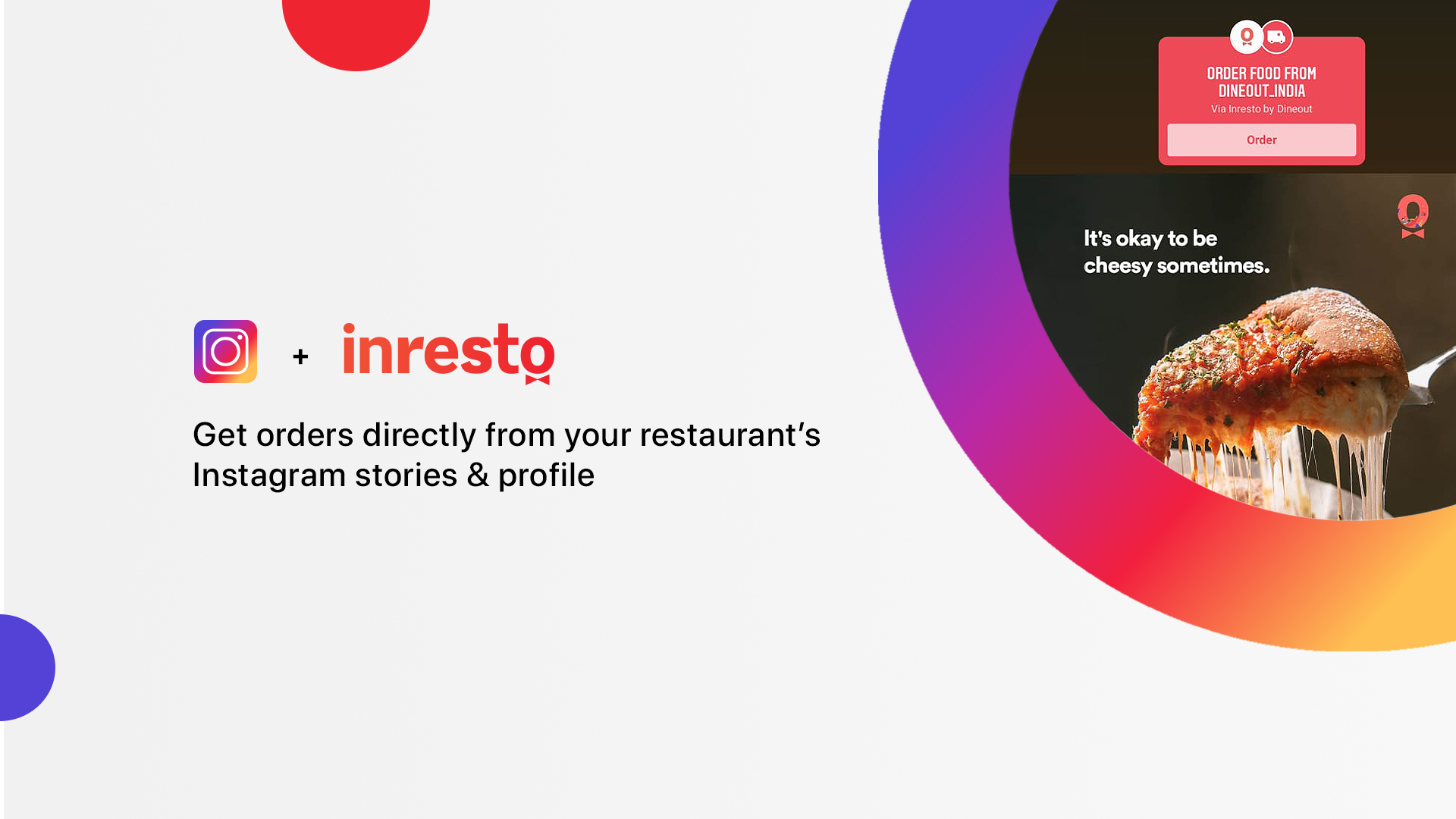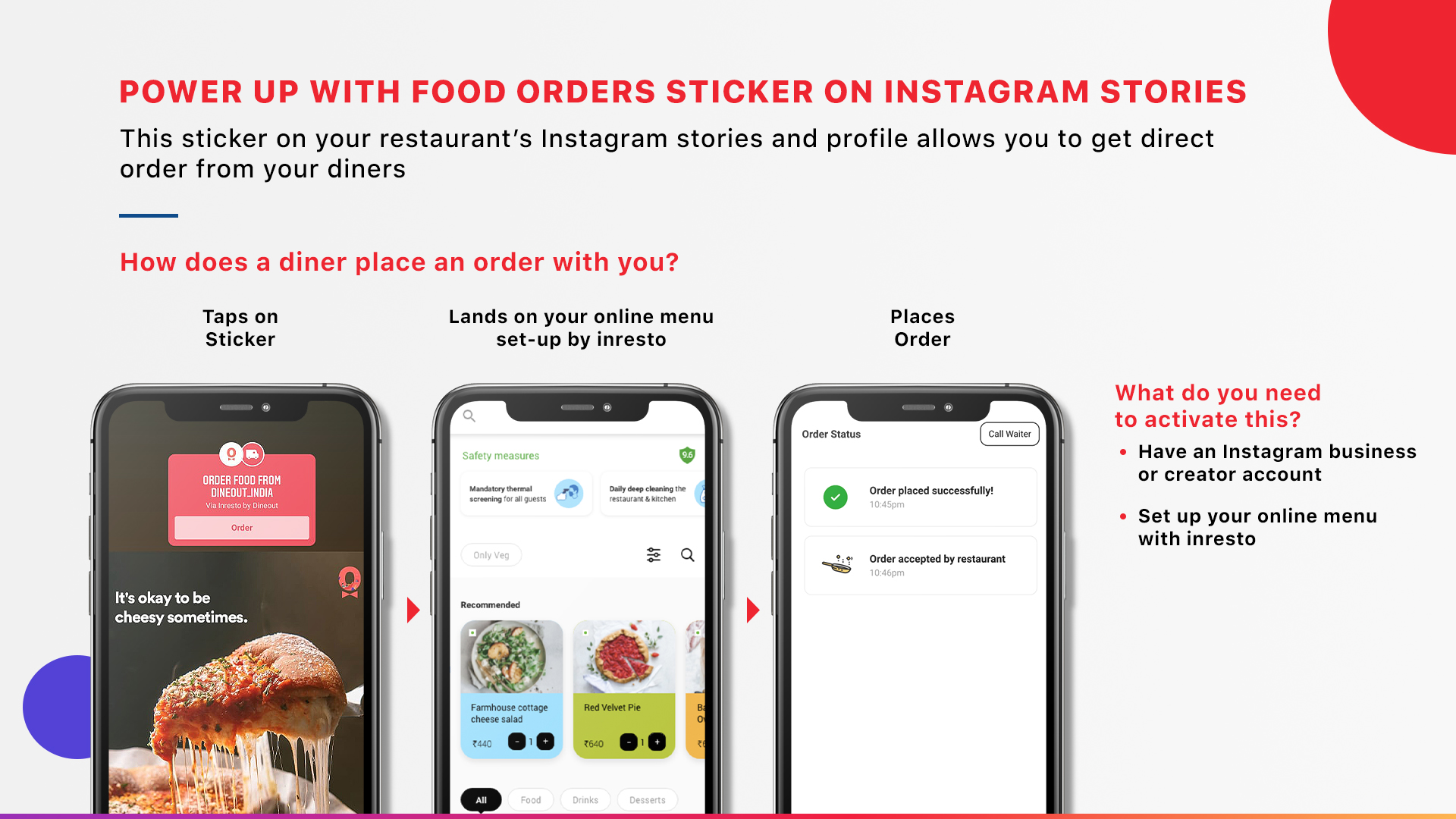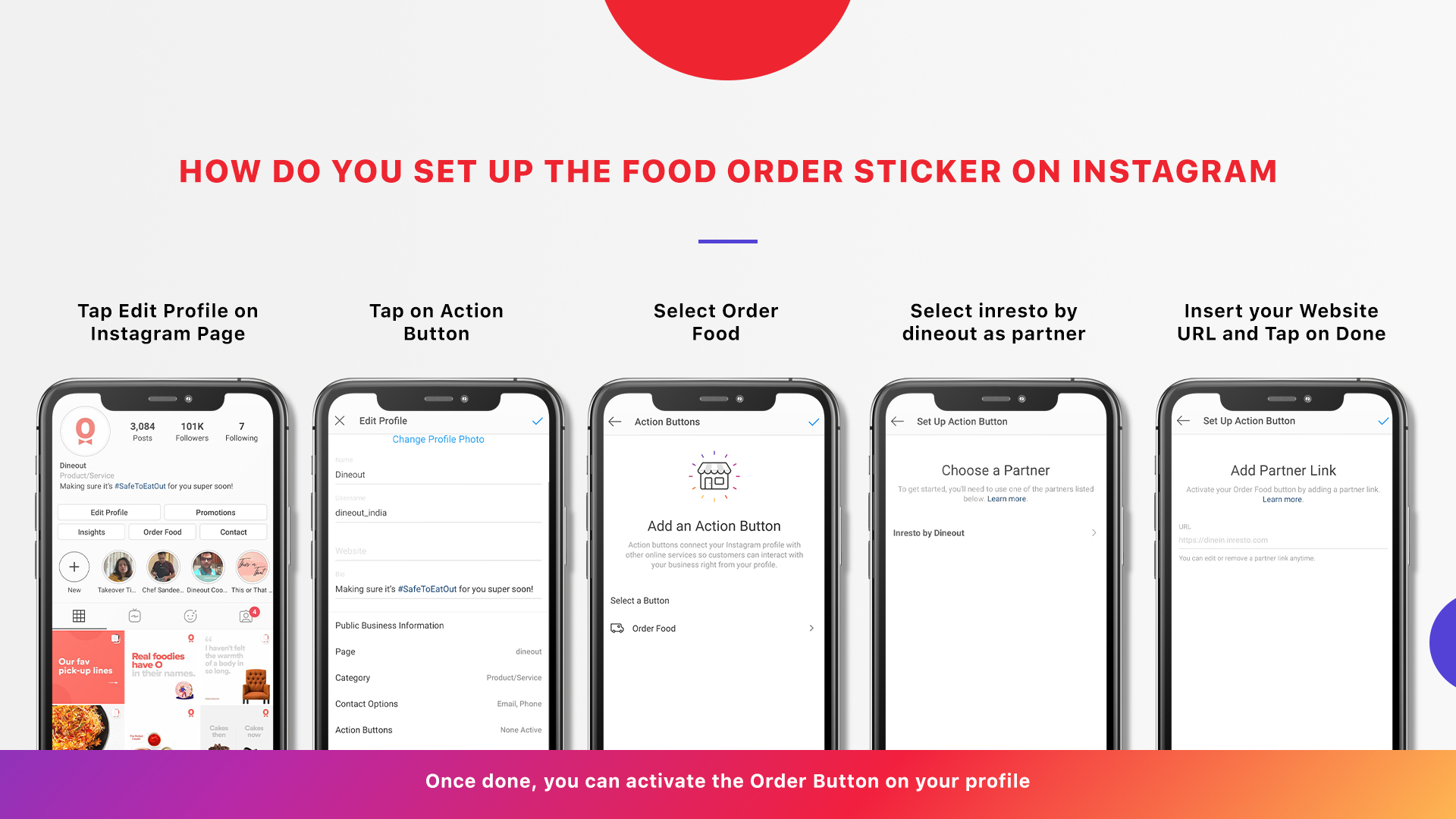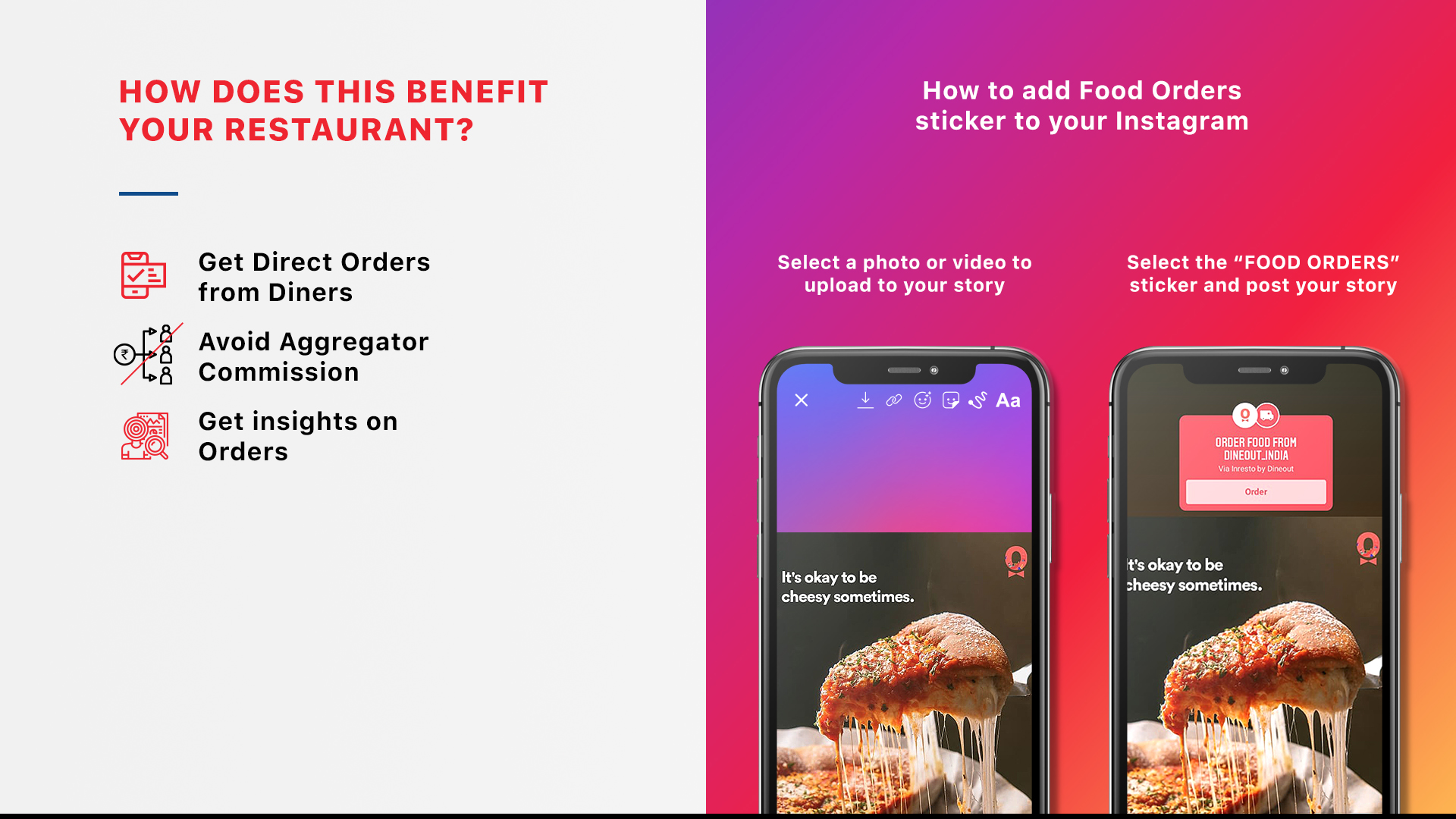 Enable the 'Food Order' Sticker on your restaurant's Instagram page today. Get in touch with us here.