Innovation is the mother of necessity. Whether it's food, ambiance or serving techniques, the F&B industry has always experimented its way through the customers' hearts. After the second wave, restaurants are all set to welcome the diners back to experiencing the wholesome dining experience. People are longing to get back to dining-out and break the monotony of the lockdown. Restaurants also need to up their game to offer their customers a great experience so that they become your best advocates and keep on returning to boost your revenue. 
inresto has always been at the helm of supporting restaurants with world class technology to conduct their day-to-day operations smoothly. This time, we are taking it up a notch by solving the mystery of 'How to bring back customers and keep them coming?' 
PULSE is not your usual webinar where people give 'Gyaan' about how to run your restaurant? No, you already know that and are an expert. But, what we are here to help you with is to open the world of some tried & tested and innovative marketing techniques that can make your restaurant(s) stand out 
Who doesn't want to be on top of their game? 
How to retain customers in a restaurant business? How to accelerate revenue? What's the best way to market your restaurant? If you are a restaurateur these questions are lingering in your head. We know as a business we never stop learning and evolving. Here's another chance for you to learn. Learn from the best in the business and gain valuable insights. 
Simply put PULSE is your monthly dose of the marketing innovations & management techniques to help you run your business smoothly and take it up a notch. 
What's in it for you?
A world full of marketing tactics and innovations that actually work. Know what the Who's Who of industry are preparing to lure the customers post the Pandemic. Along with an added bonus of Marketing Solutions that can set your brand apart from the competitors. 
Where?
Tune in to our FACEBOOK page on 4th August, at 5 PM for the fist episode.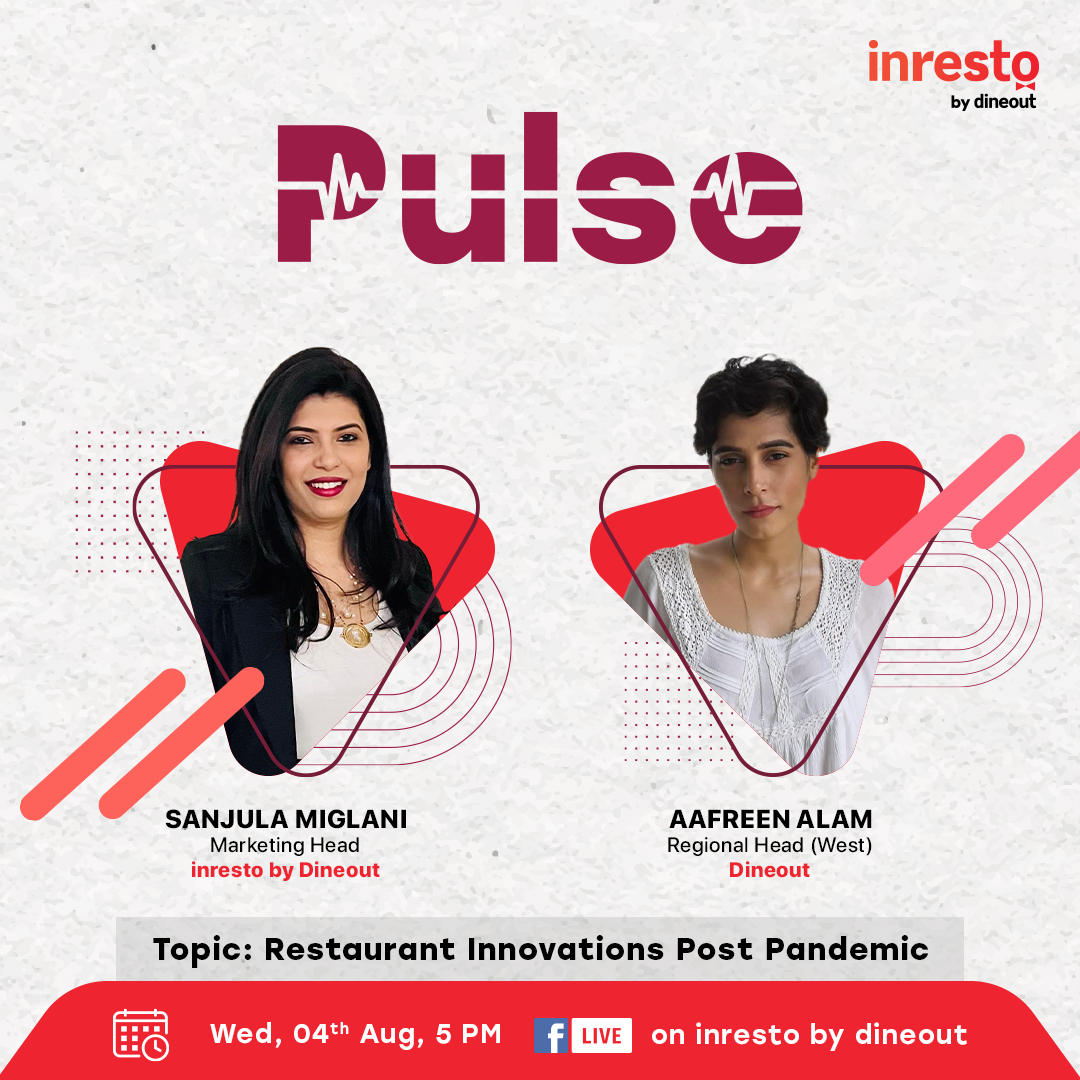 For details visit: https://www.facebook.com/events/1476872896003290