Hit by the second wave of COVID-19, India saw many hardships. Industries slowed down, and all of us suffered losses in one form or another. At the same time, some good things happened. Each of us held on and sought a ray of hope for a better tomorrow and found solace in something. 
The Food & Beverage industry found its way to deal with the crisis. Some said patience is key, while others found alternate avenues to change the growth curve in business from sloping down to rising uphill. We bring you the stories of such warriors through 'Humans Of Restaurants'- An insider's view into the struggles, efforts, and motivations of some of the most influential and remarkable figures within the industry.
Snippets from some of the stories that lightened the mood and induced motivation:
1. Kabir Suri, Co-founder, Azure Hospitality & VP, National Restaurant Association of India
(Dhaba, Mamagoto, Sly Granny, Foxtrot) 
Communication is the key, and around these times, we keep a constant check with our teams and staff members across the cities. We have also organized a vaccination drive for our frontline workers in Delhi and are expanding the same to other cities. Food consumption in any form, be it dining, delivery, or takeaway, will always remain a basic need and a social habit. People are ordering in, and when things get better, they will dine out with friends and family, and we foresee the same happening soon.
2. Rachel Goenka, Founder & CEO, The Chocolate Spoon Company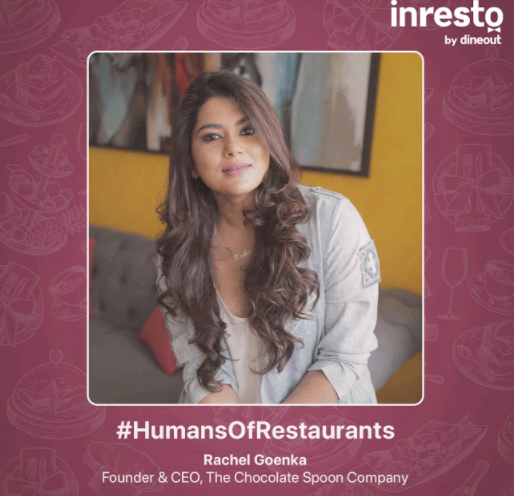 The lessons learned from the first lockdown served us well. We pivoted back to delivery-only formats and continued to vigorously cut down fixed costs to the bare minimum. We are successfully running multiple brands from one kitchen. We are also encouraging our customers to order directly with the restaurant brands. Parting with 25%-35% of revenue has never worked. We are going out of our way to explain to our customers that ordering directly from us is the only way to ensure our survival. We have integrated online ordering, improved our customer interface, and are offering discounts. We also offer products exclusive to those who #OrderDirect. 
3. Mayank Bhatt, Brand Head, SOCIAL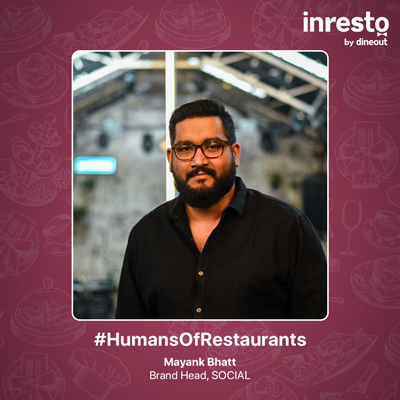 With inresto's campaign module, we can market ourselves better as our focus is on promoting 'direct ordering' to our customers. We can offer the best deals on our platform, and whatever we are saving by not paying the aggregators is helping us bridge the gap from the loss of revenue for dine-in.
Let's utilise this time to make our businesses more efficient by incorporating strategic moves. We will be back sooner than we know.
4. Jaydeep Mukherjee, Brand Head, Smoke House Deli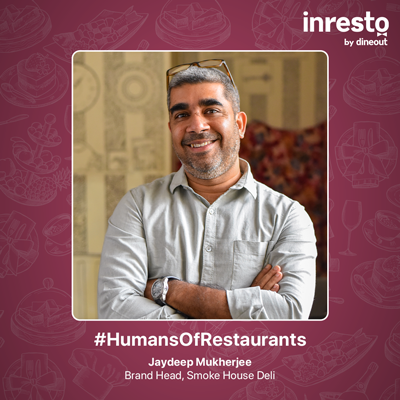 As our mode of business is mostly through delivery these days, we have the support of technology like inresto campaigns to help us promote these services and let our customers know that we are there for them. These are times to consolidate our strengths, unify as one body and take necessary steps to maximise returns for our businesses and weather this storm. A lot of local help and support is the need of the hour to keep the restaurant businesses afloat. Therefore, we preach and urge people to #OrderLocal #OrderDirect. If you can't go out to eat, let us bring your favourite meals to you. Sometimes things are not under our control, but they always get better in the end as we have experienced the last time. Let's keep fighting. 
5. Chef Irfan Pabaney, Country Head, SodaBottleOpenerWala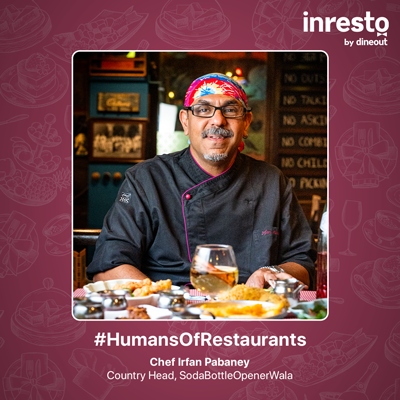 It is vital to keep going while preserving the strength and motivation of the staff members. So when the second wave was picking up and a possible lockdown was in sight, we tried to put as much money as possible in the hands of our staff in the form of a bonus and encashment of any pending paid leaves. At the same time, we are also trying to keep our staff employed via the delivery and takeaway business. Currently, all our efforts are focused on encouraging customers to order directly from our outlets and inresto_by_dineout 's campaign module is helping a great deal in reaching out to our guests with this message.
6. Parvez Nisar, General Manager, Four Points by Sheraton, Chennai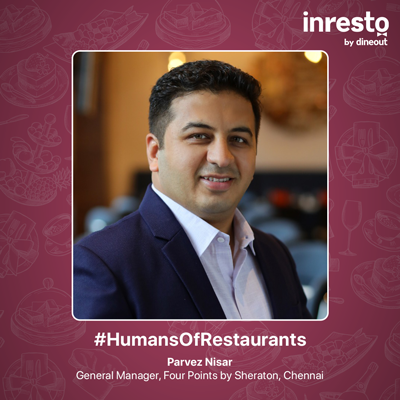 We follow strict safety and sanitization protocols in and around our premises. Our business strategies evolve with time and the situation. Currently, we are operating at a minimal capacity and by the mandates of the regional government. There has been a definite hit in our sales, but we have been working on other revenue streams. During the first lockdown, many luxury dining restaurants and hotels also opened their door to delivery services. With Marriott on Wheels, we are able to deliver fine dining with a dash of happiness to our customers.
Time and situation will keep on changing, but our industry will always hold its value as our scope of business is to provide for our guests' fundamental needs, which is a comfortable and safe stay & food."
7. Ivan Pinto, Operations Manager, Olive Goa.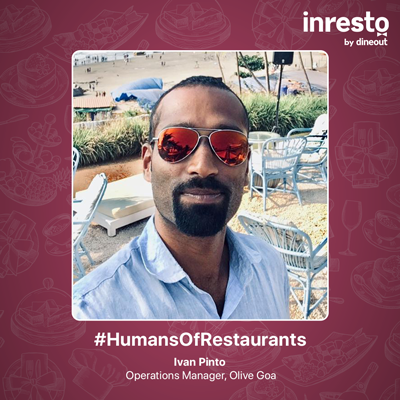 Goa is a tourist hot spot, and the major source of our sale is tourism be it foreign or domestic. For local brands, takeaway and delivery are the best alternatives at this time as they have a local clientele in the area and do not depend too heavily on tourism. 
While we patiently wait for this to pass, we make sure our employees stay motivated and don't lose hope. We follow an Open door policy at work where they are free to have any conversation with us. From engaging in conversations to doing fun Hospitality quizzes, we constantly stay in touch. Apart from that, we like to embrace the quality time we get and spend it with online gaming clubs like Call Of Duty and indulging in Fish Curry Rice Treats. 
This initiative was like a great support system for the restaurateurs to let them know that they are alone in this. 
These stories bring out the steps taken by the restaurants for them  to sail through this storm. Innovative solutions like Online Order from inresto have helped many restaurants to own their website that facilitates direct orders and saves on hefty commissions charged by the aggregators. The solution also provides restaurants an opportunity to own the customer data that can be used to retarget customers with various deals and discounts. Many restaurants like Alma Bakery Cafe have relied on these solutions to grow and maintain their business in current times.  
To further retain and attract more customers, restaurants rely on various marketing solutions like social media ads, mobile banners on the dineout app, etc. 
Click here to know more about inresto Online Order & Marketing Solutions.