What is a restaurant without its menu? A smart food business will always create an appealing and attractive menu that will make customers' mouths water every time they glance at it. However, today's restaurants not only look for popularity but also design menus that ensure higher profits and exponentially increase sales. The trick? An innovative menu management software!
What is Restaurant Menu Management Software?
In today's world of virtual and online food ordering, point-of-sale (POS) software contains various features. Out of them, restaurant menu management is an integral feature that can be used to create and modify any restaurant's menu. Moreover, software developers have integrated this software with inventory and billing modules. As a whole, an efficient POS software creates exciting menus and curates them according to the availability of raw materials.
How does one choose the best menu management software according to specific consumer interests? Given below are some crucial points that restaurants should keep in mind while buying such software.

1. Managing Individual Recipes
A restaurant should take care of each ingredient that goes into a well-made dish. Moreover, it should not overspend on the quantities of raw materials, the methods, and the equipment used.
A menu management system standardizes each recipe throughout all outlets of a restaurant. This ensures excellent food quality and avoids wastage of materials, thus streamlining inventory management.
2. Managing Standard Menus
Managers can face logistical problems while trying to modify/change menus, especially if they are standardized across all outlets. A POS software can overcome this problem by ensuring that any addition/removal of items in one outlet is reflected throughout all the others. This saves precious time and lets managers avoid errors in reinventing their menus.
3. Curating and Customizing Menus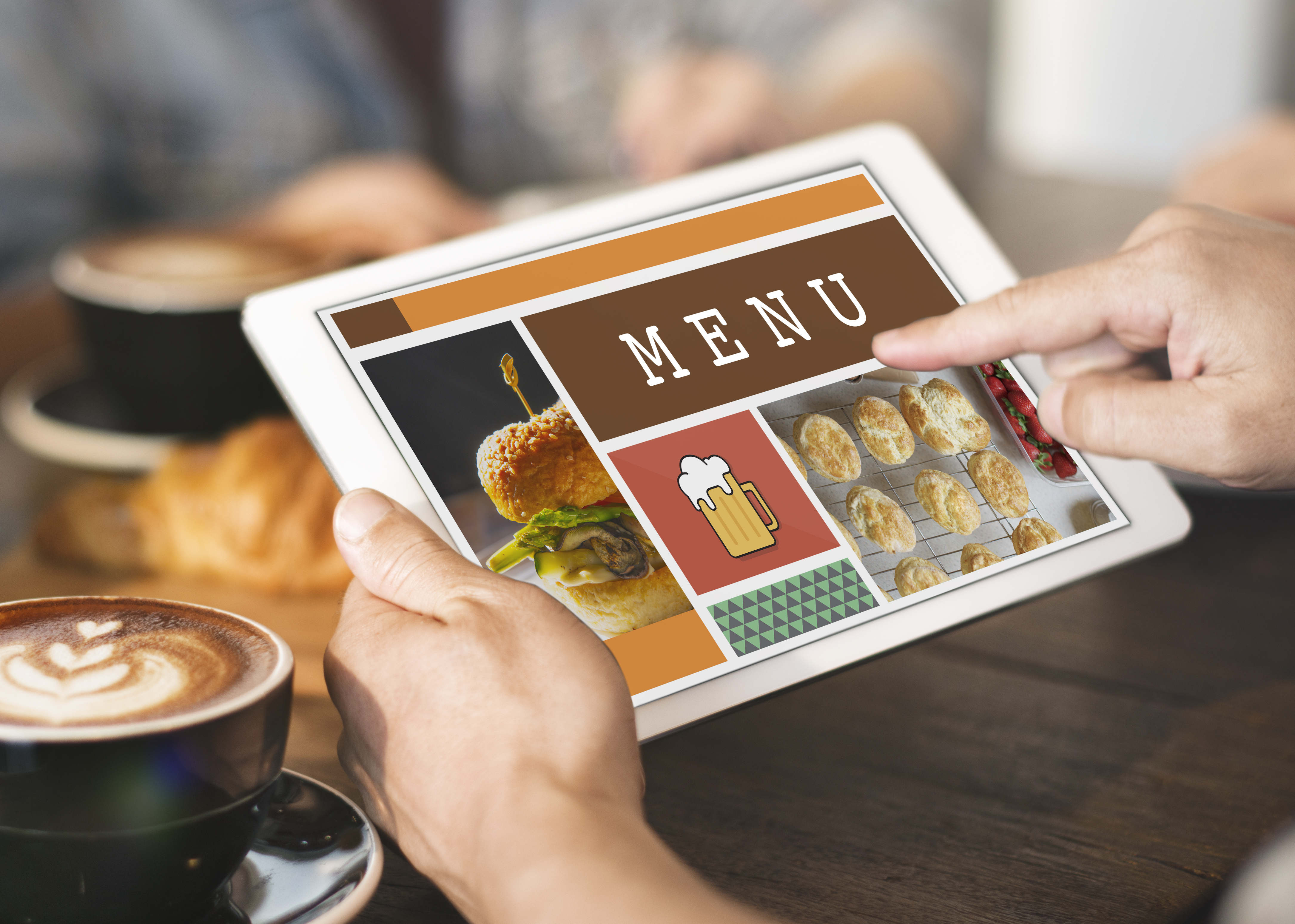 The most effective POS software categorizes menus according to their type; for instance: dim sum, main course, dessert, beverages etc. In addition, it allows restaurants to edit and modify these categories whenever necessary. Further, it enables customers to sift through the menu and find out whether the desired dishes are available.
4. Detailed Display
A smart menu management software aids in upselling the most popular items of a restaurant chain. By displaying them at the forefront of a menu list, such a software pushes their sale. Thus, the revenue generated by the increased sale of these dishes is maximized.
Moreover, smart central menus can be customized to show important food-related information, such as nutritional value and the calorie intake involved, the ingredients used, and any presence of allergens (if any). An efficient software can display such information across all outlets once it is added to a central database.
5. Thorough Reports and Suggestions
The most effective menu management software is analytical: on regular use, it evaluates a restaurant's sales, checks the performance of every dish, and offers comprehensive reports on the least popular as well as the on-demand items. Also, the cost of producing each item versus its performance can be used to verify which items are cost-effective and which deplete a restaurant's capital!
To remain relevant, grow, and generate profits, all restaurants must opt for POS software that contains smart restaurant menu management features. Clearly, the pros of such software far outweigh the cons. Furthermore, it saves a lot of time, personnel intervention, and money. With the above points in mind, go buy the software that best suits your restaurant's needs!