This is the time to shed the basic decor and glam up your restaurant to celebrate the best season of the year. Apart from serving hot and delectable dishes, most of your customers look forward to this month of the year to dress up, step out with their friends and family and enjoy the holiday season.
So, don't hold back. Dive deep into the list of inspirational restaurants who always have their A-game with respect to Christmas decor.
Click here to reveal your Christmas gift & how it can help you boost your restaurant's revenue.
1. Diggin Cafe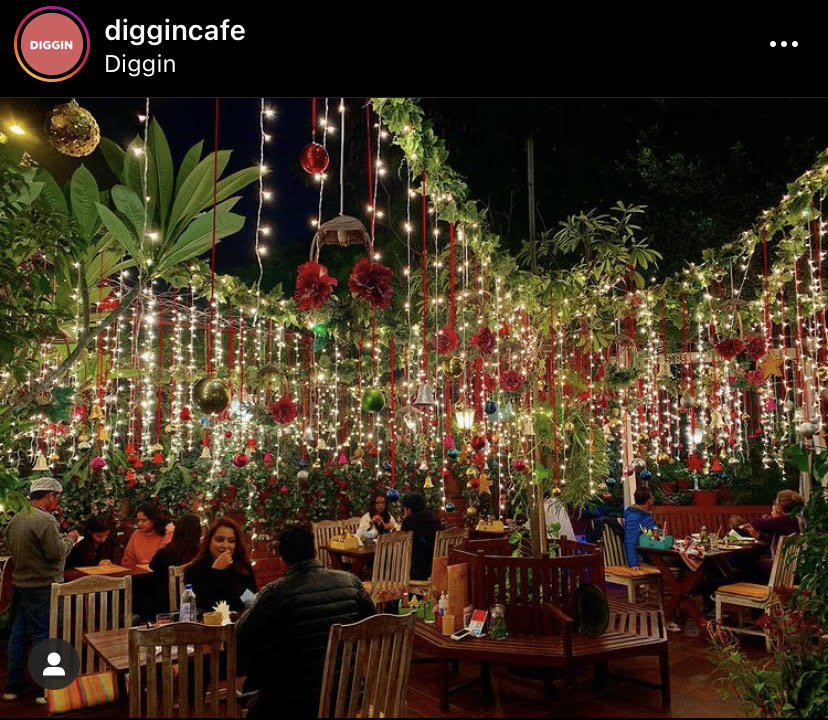 Diggin is Delhi's favourite spot for Christmas for a reason. As you enter the gates of the restaurant, it is a walk through wonderland. 
Here are some awesome things they do during Christmas you could take inspiration from-
They go all out with fairy lights and Christmas bells, wreaths and red-green decor. 
The planters at the outdoor seating area add to the feel and make this place every Delhite's perfect spot for Christmas. They make the perfect use of the spot and trees to hang fairy lights, Christmas bells, and just make the area lit. 
Hang Christmas Wreaths on the doors of your restaurant, for the merry feels.
While you are at it don't forget to go all out because Christmas is all about doing a little extra. 
2. Soho Bistro & Café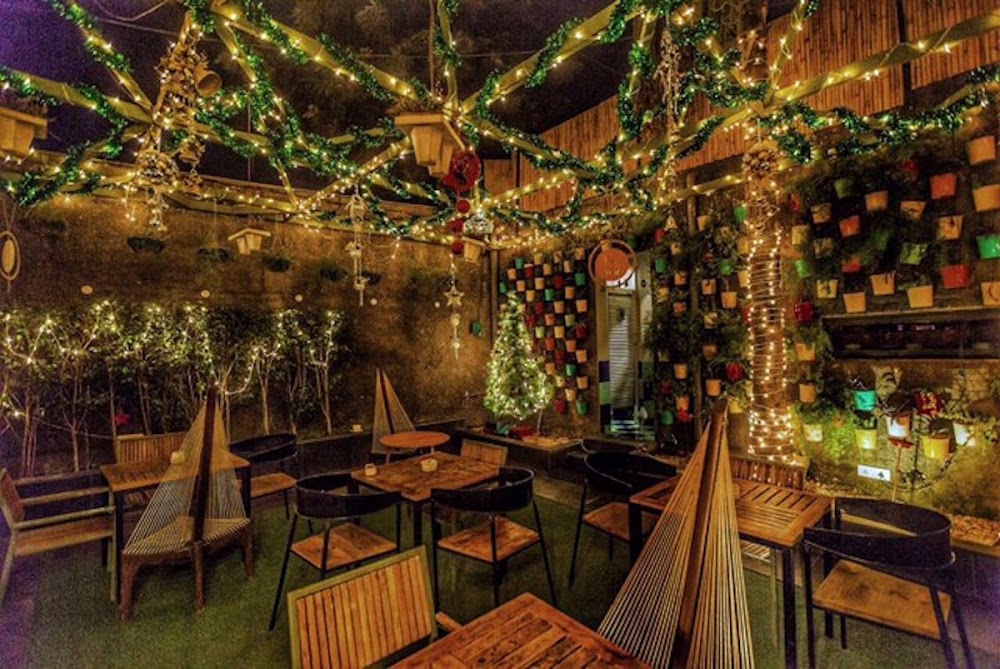 Champa Gali is the cutest and the prettiest gali you would find in Delhi. It is always lit with wall art, and quirky decor all year long.  During Christmas, the cafes and restaurants there make sure this gali looks as Christmassy as possible, with mandatory Christmas trees and Santa caps. 
Apart from that, Soho has great mulled wine, amazing pasta & a soothing playlist to set the mood. All this makes the setting quite romantic. The outdoor seating is completely covered in lights and decorations with greenery around & lights above your head.
3. Olive Bar & Kitchen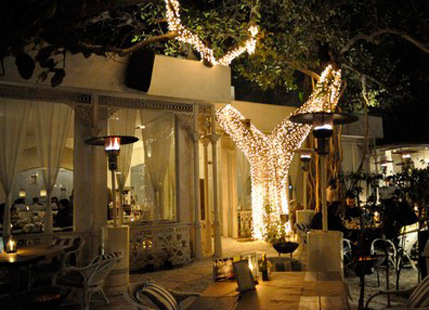 You would find the pleasure of dining at this restaurant in Mumbai as well as in Delhi. Green trees wrapped with fairy lights is their consistent decor setup. What makes this cafe perfect for a Christmas month outing is their mulled wine. It is one of the best you would find in both cities. 
4. Cafe Wink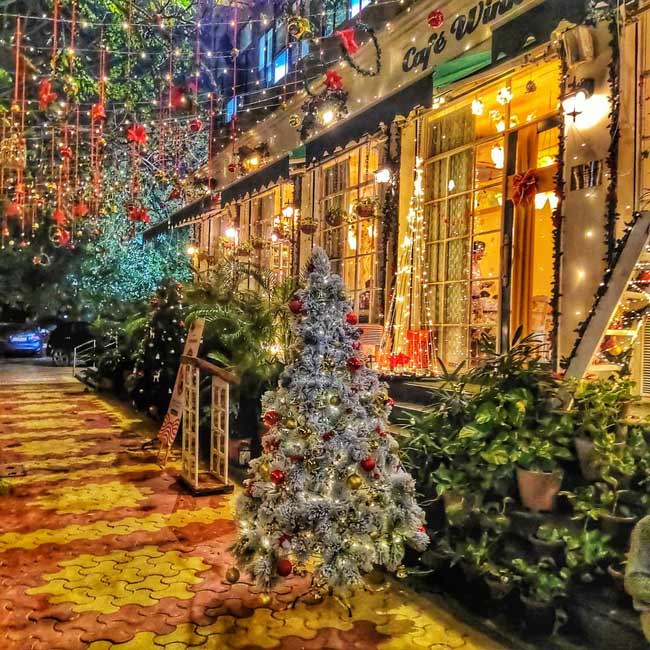 This so-called mini version of Diggin cafe in east Delhi is a show stealer during Christmas. The holiday mood is set with warm lights, fairy light decor, cute Christmas decor hangings. The milkshakes & the pizzas are a big hit and what makes it even interesting is that it remains open till midnight. 
So, what are you waiting for?  You have very little time and frankly, a lot to accomplish. Put on your Santa hat and get your elves to work. Hurry up. Hang the mistletoe and let the world know that you are ready to spread some Christmas cheer.